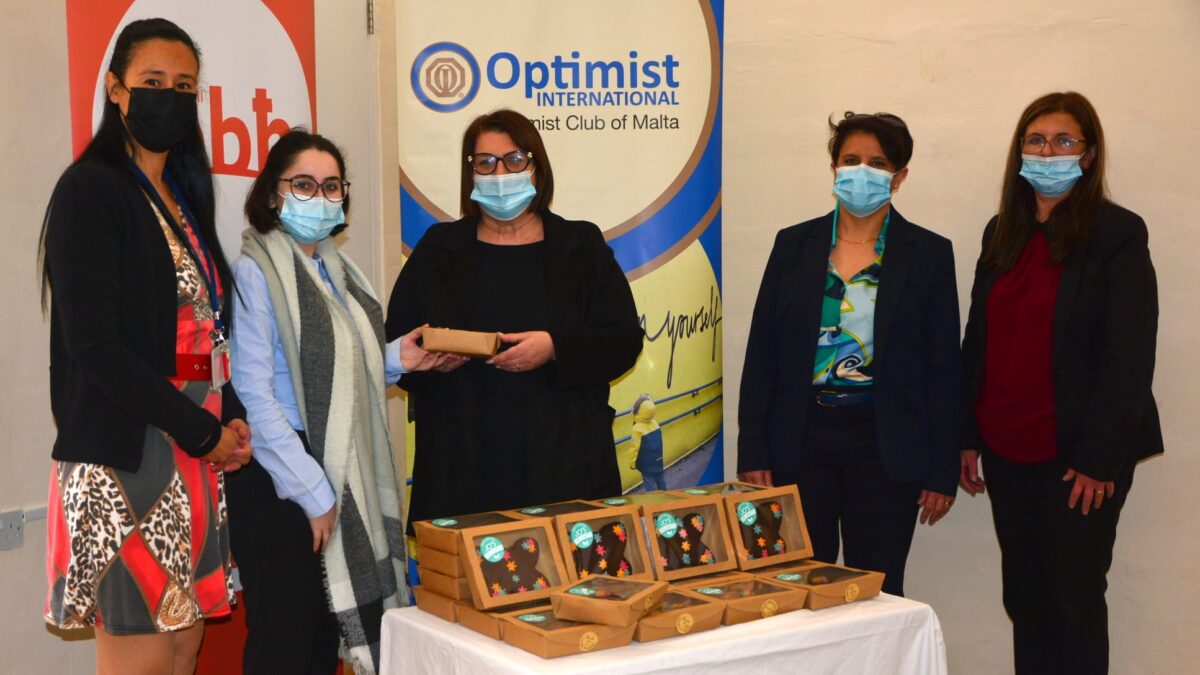 Optimist Club of Malta presents a number of figolli to Fondazzjoni Sebħ in time for Easter
On Tuesday, 12th April, as part of the celebrations of Holy Week, Optimist Club of Malta have presented several healthy figolli to Fondazzjoni Sebħ to be handed out to children who currently live in church homes.
This is just one initiative for Holy Week launched by Optimist Club of Malta, a group of volunteers who came together with the aim of providing hope and a positive vision, which ultimately help bring out the best in youth, improve their lives and the communities which they inhabit. Optimist Club of Malta has been recognised as a Voluntary Organisation and forms part of the worldwide Optimist International Organisation, whose sole mission is to help others in various regions around the globe.
During this event, Ms Yvette Grech, Personal Assistant to the Directors at Bonnici Brothers, who have sponsored this donation, presented the figolli on behalf of Optimist Club of Malta to Ms Leanne Magro, Fund-Raising and Projects Administrator of Fondazzjoni Sebħ. Also present for this occasion were Ms Rita Micallef, Secretary, and Ms Stephanie Galea, Treasurer of Optimist Club of Malta who both gave an overview of the club's work, ongoing projects and long-term vision. Ms Elmer Stanmore, Central Office Senior Manager of Fondazzjoni Sebħ was also present.