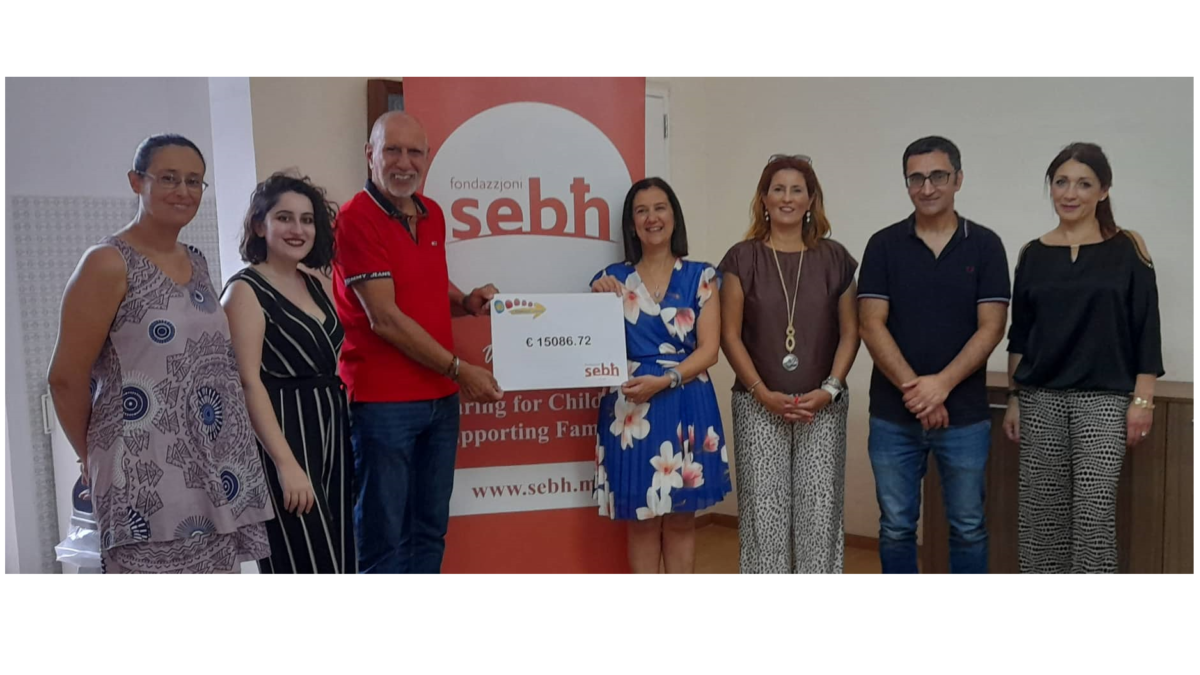 Kull Pass Jghodd – EVERY STEP COUNTS
53 VOLUNTEERS WALK THE CAMINO DE SANTIAGO   AND RAISE  Euro15086.72  IN AID OF FONDAZZJONI SEBĦ
A number of volunteers from the Camini…..amo group walked the Pilgrimage of St. James better known as the Camino de Santiago in Spain in the Galician region in Northern Spain. ATotal Sum of Euro15086.72 was raised. This sum will go through the donations collected through the efforts of the pilgrms themselves as well as through their contacts. This sum will go towards to the entity of Church, Fondazzjoni Sebħ.The funds will will support various projects of the Foundation and and will assit in meeting some of the needs of children, adolescents and women living in the foundation's residences.
The motto of this year's pilgrimage was once again Kull Pass Jghodd ('Every Step Counts'). This motto reflects the pilgramege itself symbolically representing the daily steps people take in their lives as well as every small donation that goes towards the foundation whereby each donation counts. Before the pilgrms set off on their journey, Fondazzjoni Sebħ organised the traditional 'Send-Off' Mass led by Monsignor Charles Cordina, at the church of Jesus of Nazareth in Zejtun . During the Mass, Mons Charles Cordina thanked God for such volunteers who through their sacraficies and efforts will be helping Fondazzjoni Sebħ in their work. Mons Cordina also expressed the hope that besides the monetary donations, the participating pilgrms would also benefit from the experience.
The pilgrms walked the Camino dos Faros and then went on to Santigo de Compostela for a total distance of 320kms to attend Mass at the Cathedral of St. James during which the function of the Botafumerio was 'performed' for all present.
The 11 day route took the pilgrms across the beautiful rugged coast of Northern Spain, intersparsed withspectacular sandy beaches and lush country side. The pilgrms faced various uphills and downhills and other challenges On behalf of residents and service users, Fondazzjoni Sebħ wishes to express its sincere gratitude for the support and altruism of the Camini….amo pilgrims.
Anyone wishing to donate to Fondazioni Sebħ can do so by SMS on 50618950 for Euro 6.99, 50619220 – for Euro 11.65, via PayPal – paypal.me/FondazzjoniSebh or by BOV Pay on +356 79375660. Anyone wishing to contact Fondazzjoni Sebħ can send an email to [email protected] or call 22470900.