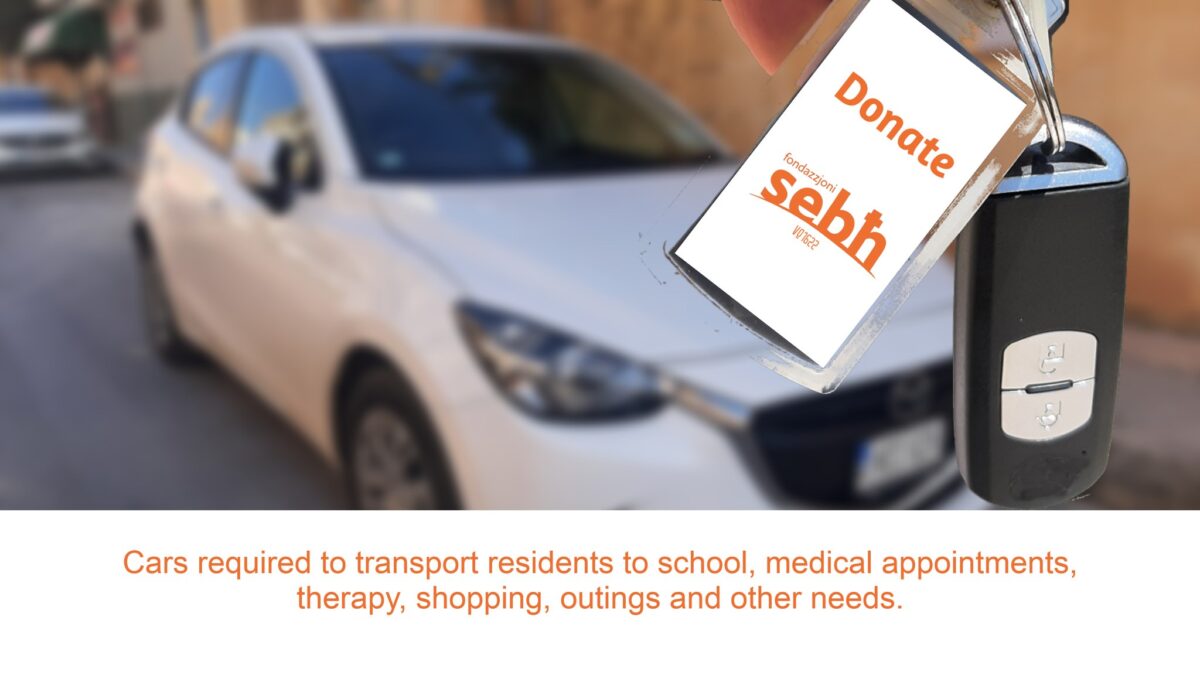 Appeal for the donation of cars
Fondazzjoni Sebħ has appealed for the donation of family cars to transport children and women residing at their shelters to extra-curricular activities, appointments, and other errands.
This church organisation currently runs 4 homes for children and young people, located in Ħamrun, Ħaż-Żabbar and Żurrieq and offers a secure environment for a loving upbringing. Fondazzjoni Sebħ also runs a second-stage shelter that welcomes women and children who have experienced forms of violence including domestic violence and human trafficking, as well as forced prostitution and abortion. The foundation also offers services in social prevention and community support in Marsa and Ħamrun.
If you would like to contribute to Fondazzjoni Sebħ kindly contact the office on 79375660 to be guided accordingly.
Monetary donations can also be affected through the below methods:
Bank Transfer: Fondazzjoni Sebh – APS Bank – MT94APSB77046002155512155530019, Narrative – Cars
BOV Pay: 79375660
SMS: 50618950 – €6.99; 50619220 – €11.65
PayPal: paypal.me/FondazzjoniSebh