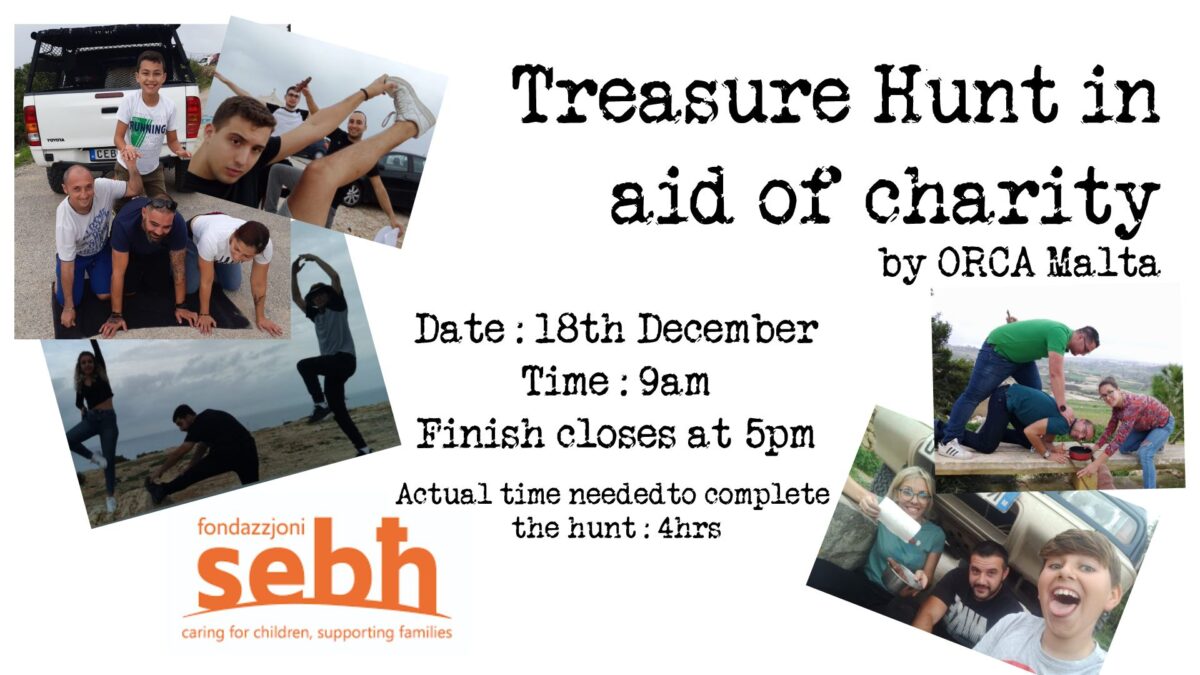 Treasure Hunt in aid of Fondazzjoni Sebh
ORCA Malta is organizing another car treasure hunt. This is completely for Charity! Let's make Christmas a better one for those in need 

You can join us with a motor bike, family car, 4×4 vehicle, with your "sunday drive" or your spaceship if you re Elon musk.. you have enough time to do it even by bus… maybe not but worth a try 
Donation Fee : 25 euros per team/vehicle (all goes to Fondazzjoni Sebh)
Meeting place : Mosta mcast parking
time: 9.00
first car: 9.30
duration : 4hrs
**closing time : 5pm …
finish place : somewhere in mellieha 
**it does not mean that you need all 7 hrs to finish the hunt .. its not a race.. but we shall close the hunt at 5pm.. no rush
TERMS & CONDITIONS:

Please note that by attending this activity you automatically agree with & acknowledge the following rules:
Upon attending this activity, you declare to be medically fit to participate.

You acknowledge the inherent hazards & risks associated with this activity.
Participation is at your own risk & you are responsible for yourself, your wellbeing & your belongings.
Therefore, ORCA Malta will not be held responsible in any way for any injury or illness incurred during, or as a result of, the event.
This also applies to any accompanying children & pets, & it is also applicable for any damages to personal property, or loss of belongings.